While working as cooks at the pizza place, Twist and I would listen to Alanis Morissette's Jagged Little Pill and analyze the happiness and sexual histories of the members of Hanson. We also put together this list of what ought to go in the ultimate adventuring kit. Kits make everything more awesome you see, especially if stickers are somehow involved. Yet incredibly, stickers is somehow lacking from this list. Still—as you'll soon see—it includes everything else you could possibly need.
Take a look and realize just how unprepared for adventures you currently are!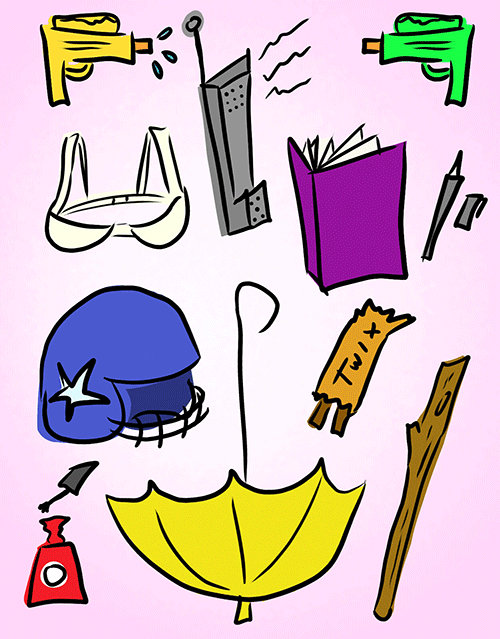 Helmets with stars on them
Walking sticks
Water pistols
Adventuring journal (or "captain's log") in which to provide detailed account of all adventures for posterity's sake and other relevant notes
Black pens (preferably the Precision V7 rollerballs—they are just divoon)
Umbrella (to use as protection in inclement weather or as a parachute in case we find ourselves trapped in a cartoon)
Pwetty Kitty Combat Ranger walkie talkies
A Twix candy bar (for sharing)
Nail polish
Bras (So handy)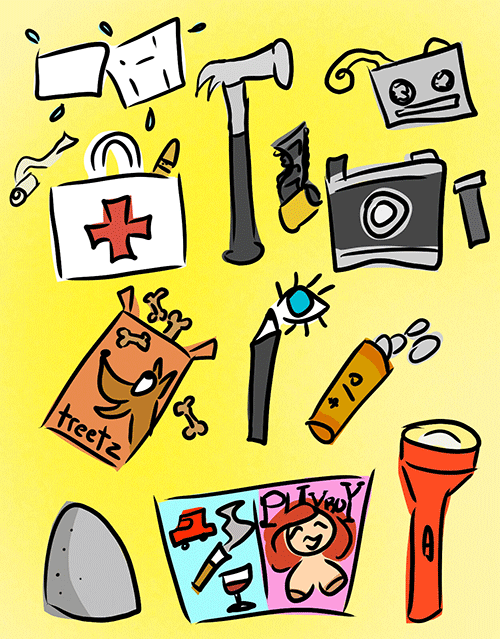 Flashlight
First aid kit (Look, see—there's some legit shit on this list, too)
A roll of quarters
Box of dog biscuits (For making life-long friends)
Hammer
Moisty towelettes
Eye pencil (black)
An issue of Playboy
Pet rock
A mix tape (This is a very old-fashioned item.)
Camera and film (These are also very old-fashioned.)
Matches
Rope
Sand shovel
Scotch tape
Glue stick
Sexy dice
Binoculars
Magnifying glass
Tampons
A toy cat
Scalpel
Bic lighter
Roll of toilet paper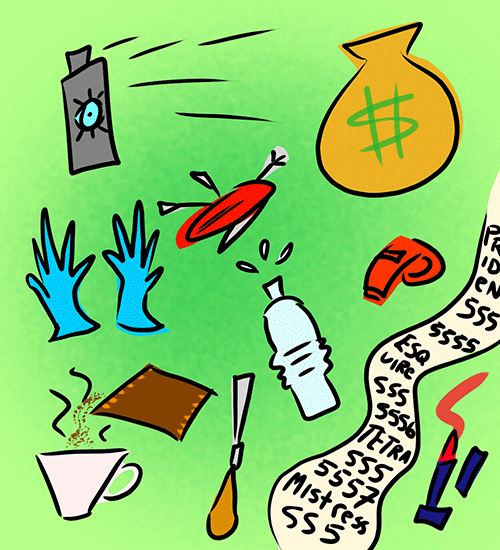 A package of instant coffee
Latex gloves (two pairs)
A list of phone numbers for everyone we know (in this era before smart phones!)
Bubblegum
Lipstick (bright red)
Bottled water (Only after considering the inclusion of "toy cat" do we then turn our attention to the matter of hydration.)
Chisel
Whistle
Swiss Army knife
Can of mace
Bag (for treasure hunting)
There you have it—your guide to being completely ready for anything!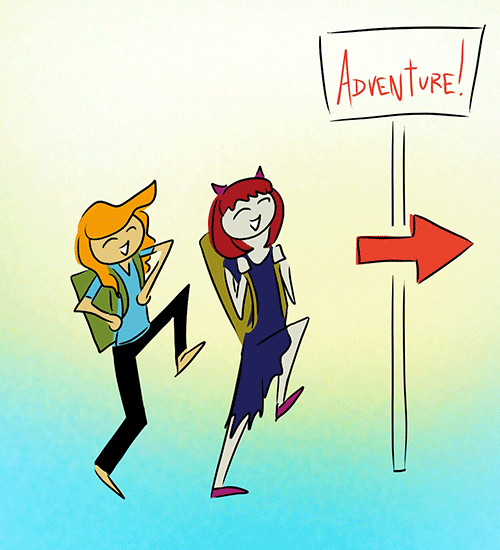 —
Please leave a comment and share this content with your friends on social media—
this helps ensure the continuation of the content you love!