Read all of Cyanide & Happiness and still want more? Get your fix in between comics with Explosm.net's Random Comic Generator! Behold, a handful of generated gems: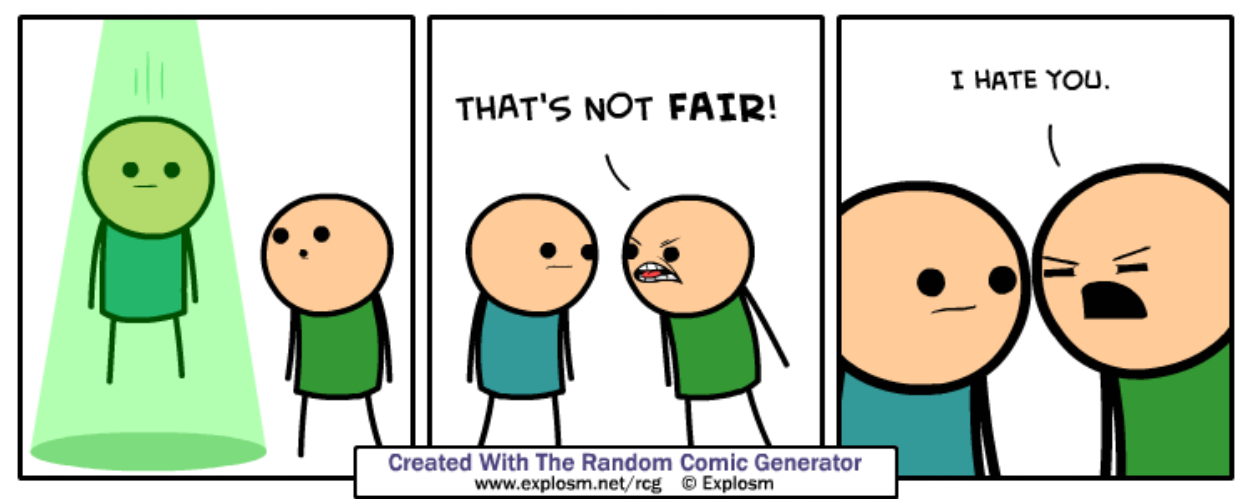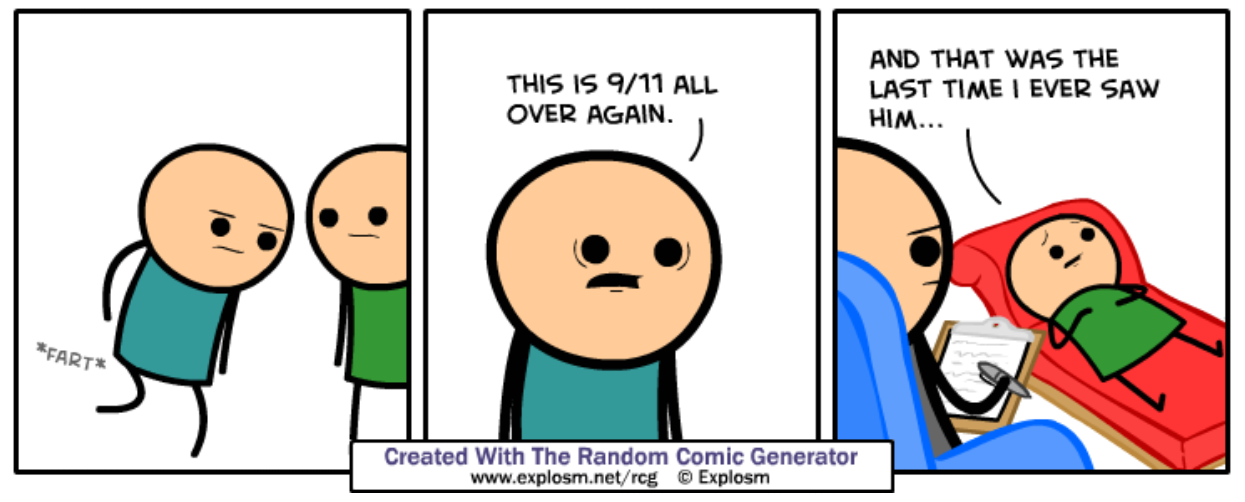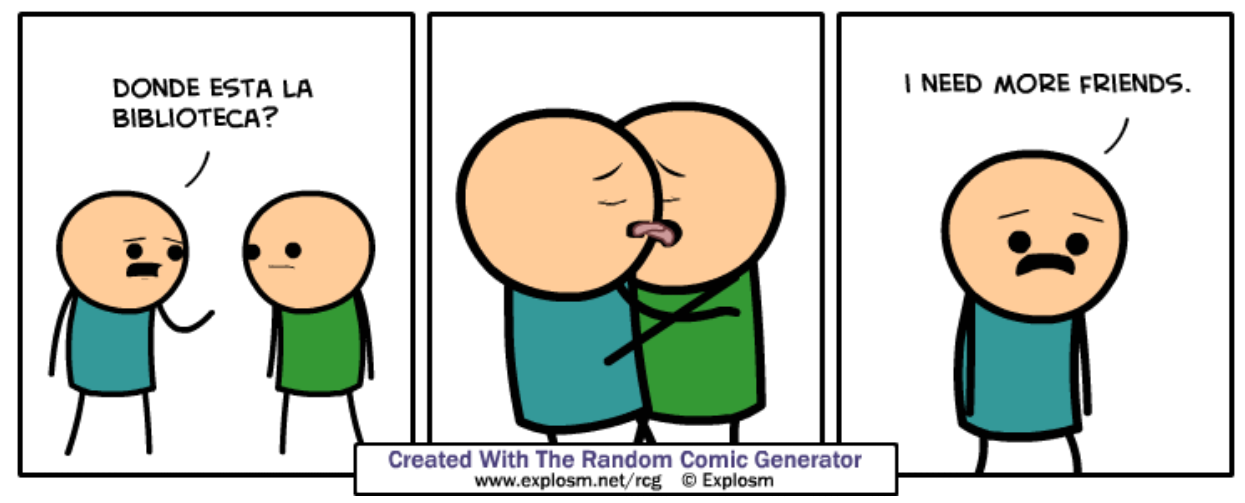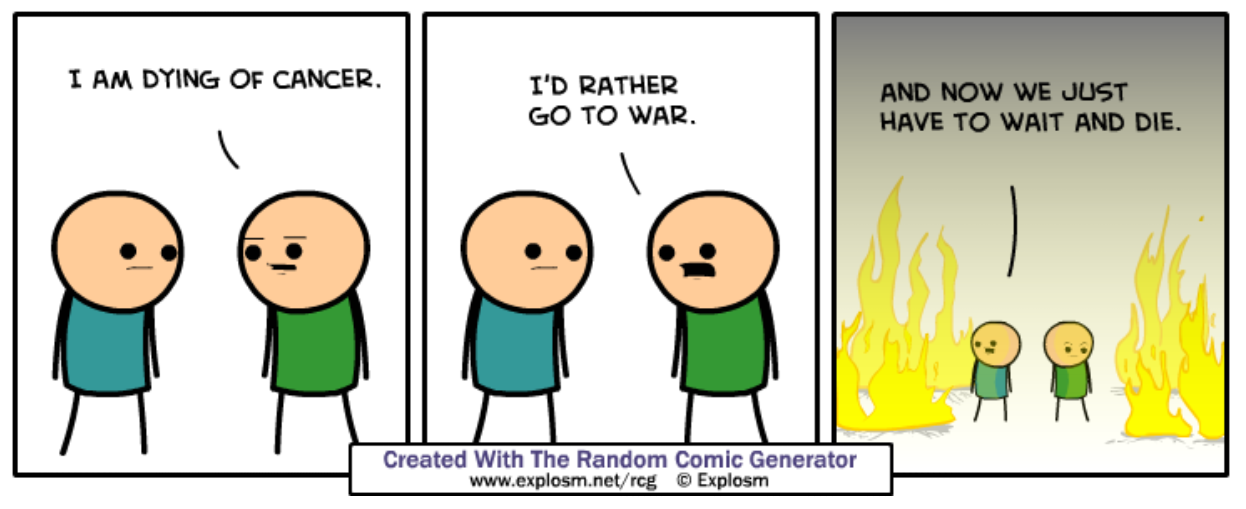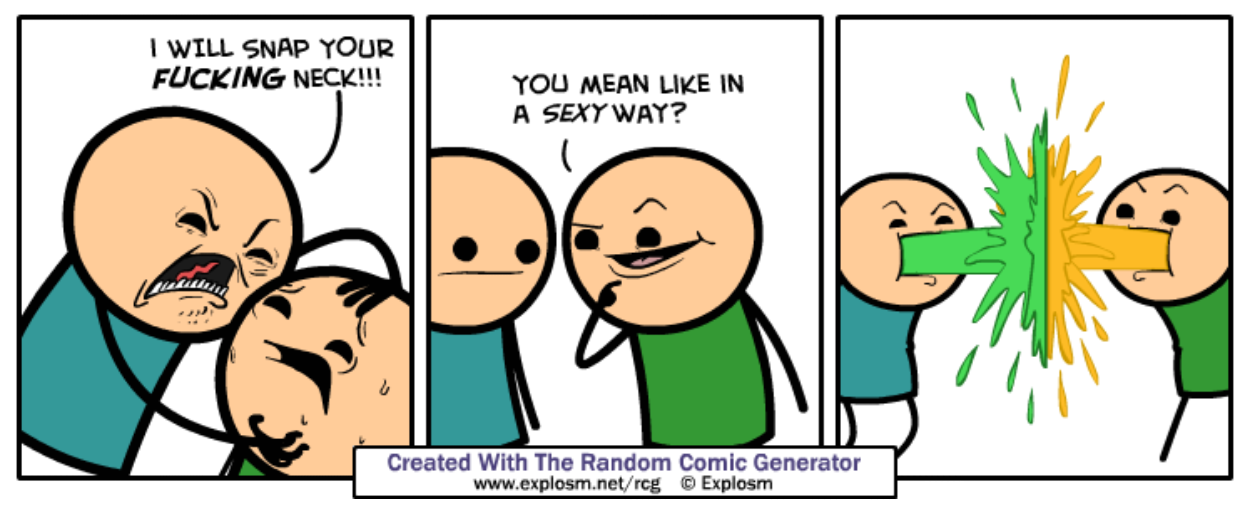 —
Please leave a comment and share this content with your friends on social media—
this helps ensure the continuation of the content you love!