One night I decided to dress up for a hangfest at Sir and Pickle's instead of just rolling on in wearing my yoga pants and my hair in a ponytail. This time, I opted for leggings, Daria boots, about eighteen shades of blue, three different star prints, and fairy wings. Then Pickle showed me the fleece hat for her son's Pikachu costume (which had part of the one ear flap missing since Sir had accidentally snipped it when cutting open the bag).
I put on the hat and started to dance and felt super full of magic. I looked like I ought to be on something like "Adventure Time." Tetra and Pickle started taking pictures of me, which made me giggle and feel shy, but Tetra reasoned, "When you're dressed like that and dancing, you can't expect people not to take pictures of you."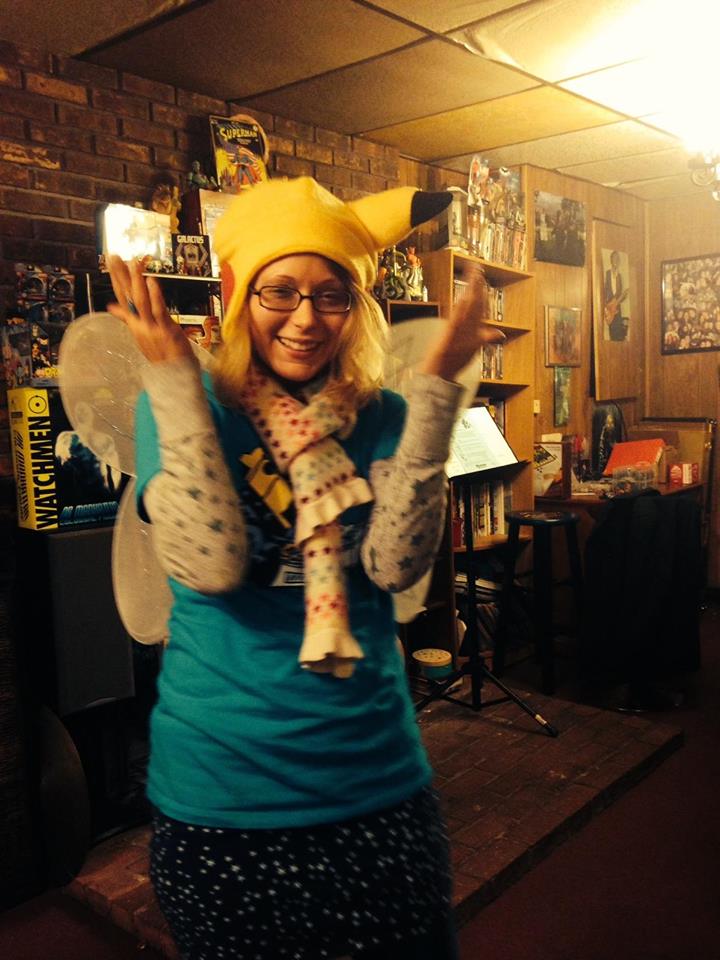 Zany outfits like this may explain why I cobble together the outfits I do on Polyvore, an app/website that lets you create artsy digital collages and assemble fashions for all occasions. Take a peek at the following seven HappiMess Media-endorsed ensembles, and then create your own!
—
Please leave a comment and share this content with your friends on social media—
this helps ensure the continuation of the content you love!
Important: The visuals used in this post are not the property of HappiMess Media. 
For more information, see "What is HappiMesscellany" on the FAQ page.